We are not only proud of our accomplishments in the show ring, but for other dogs in homes as family pets who have done well in other pursuits, including agility, obedience, rally, Upland Instinct trials and as a medical alert dog.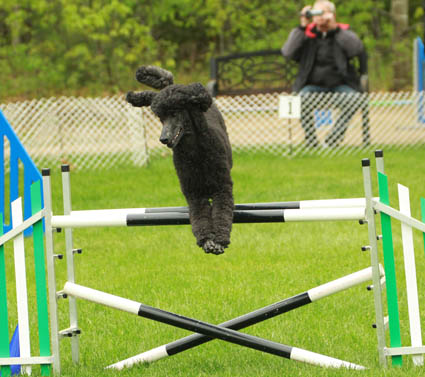 Dawin Anis has excelled in Agility:
(Cdn Am Ch Dawin Avion All Systems Go x Ch Dawin Janeva Bravissima)
** News Flash"
On May 21, 2017, Anis wins a Lifetime Achievement Award  after qualifying 100 Master Standard Courses and 125 Master Games!!!
Anis has 32 Titles attached to her name.
ADC, SGDC, AADC, AGDC, MADC, MGDC, MSDC, MJDC, MTRDC, MSCD, MCDC,ATChC, Bronze, Silver, Gold, ExSt Bronze, EXJ Bronze, EXG Bronze, EXS Bronze, EXTr Bronze, EXSc Bronze, ExSt Silber, EXJ Silver, EXG Silver, EXS Silver, EXTr Silver, ExSt Gold, EXJ Gold, EXG Gold, VBA, VSA., Lifetime
Anis currently the 3rd most winning Standard Poodle ever in Canada. We are very proud of what Anis and her owner, Jean-Francois Dugal, have achieved!!!
Check out Anis' video at https://youtu.be/CntHdDOWOdg"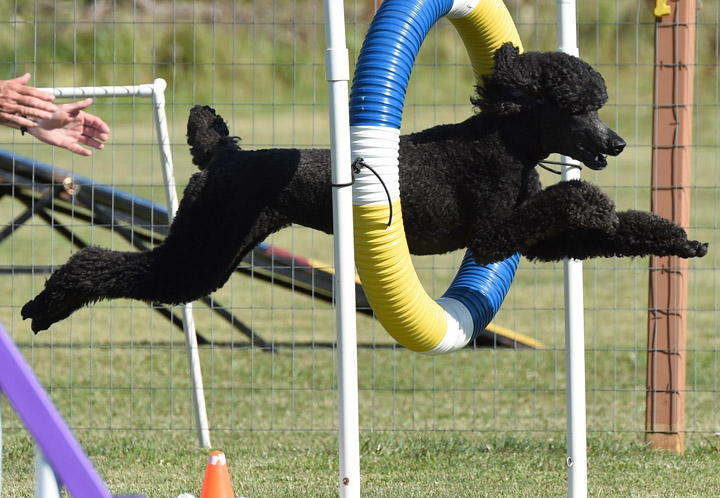 Dawin Night Skywalker aka "Sky"
(Ch Kaylens Talk of the Town X Cdn Am Ch Dawin Kitty Hawk)
2016   10th top AAC Agility dog in Ontario
2nd top standard poodle in Canada   AAC
3rd top snooker dog  in Canada   AAC
2017
First Standard Poodle in Canada AAC Steeplechase Gold
Top Standard Poodle in Canada in AAC
8th Top Steeplechase Dog
7th Top AAC Dog in Ontario
Agility Titles
AAC,SGDC,AADC,AGDC,MADC  MGDC MJĎC MSDC ATCHC, MSCDC MTRDC, Bronze Award, Silver Award, Gold Award, Exst Bronze,Exst Silver,Exst Gold, EXJ Bronze, EXJ Silver, EXJ Gold, EXS Bronze,EXS Silver, EXS Gold, EXSc Bronze, EXSc Silver, EXSc Gold, VBA, VSA
She is owned and trained by Lynda Siewert.
Certified Medical Alert Dog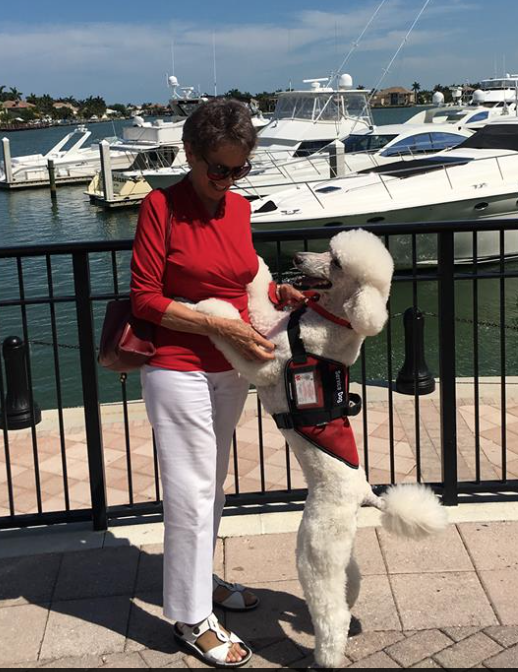 Am Ch Dawin Avion She's All That (Ch Pendragon Owain X Ch Avion Dawin Electra)
Lanie is not only an American conformation Champion, but, more importantly, after 6 months of training is a Certified Medical Alert Service dog for her owner. In addition she is a well loved pet to her owner who says that Lanie is "the greatest treasure of my life". Well done, Lanie and owner, Eileen!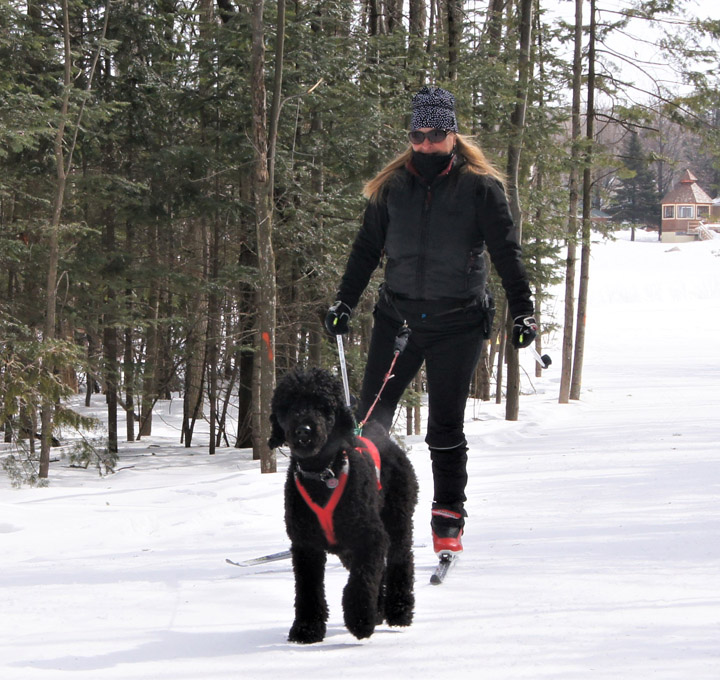 Am Ch Dawin All Spiced Up "aka Pepper"
(Ch Sovereign Sir Winston X Can Am Ch Dawin Hot N Spicy)
Having finished her American conformation Championship, Pepper went off to her new home in Quebec where she enjoys the winter activities doing "Ski-Joering" with her owners, Nancy and Michel! Pepper is also involved in agility.
Upland Instinct Certificate
Am Ch Dawin Reigate Up Up And Away CD UIC – aka "Phoebe"
(Cdn Am Ch Dawin Avion All Systems Go x Cdn Am Ch Dawin Reigate On Eagles Wings)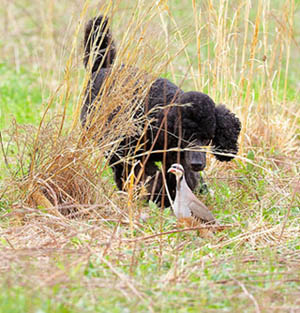 In addition to her AKC conformation Championship, Phoebe has her CD as well as her Upland Instinct Certificate. Congrats to her primary owner, Adele Kirk, for achieving these titles!
Am Ch Dawin Rei-gate High Fidelity at Verve RN UIC -aka "Parker"
(Am Ch Sovereign Sire Winston X Am Ch Dawin Reigate Up Up and Away CD UIC)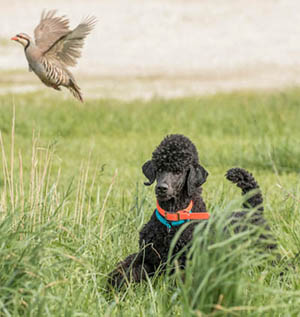 Phoebe's son, Parker, in addition to his AKC conformation Championship, has his Rally Novice title as well as his Upland Instinct Certificate. Congratulations again to his primary owner, Adele Kirk, for all her hard work!!
About Us