FLAME
IS
#3 ALL BREEDS IN THE U.S. in 2014 !!!!!!
We are exceptionally proud of our girl and thank Sarah, Matt and their assistant, Tara, for all their hard work and dedication!
---
******POODLE CLUB OF AMERICA******
Gr Ch Dawin Hearts On Fire
"Flame"
Flame is "on fire" as she wins
BEST OF VARIETY
(Thank you judge, Debbie Cozart)
and
*****BEST OF BREED -BEST IN SHOW*****
(thank you judge Luis Aizcorbe)
What a thrill!!!!
Flame winning Best of Variety under Mrs Debbie Cozart.
Flame winning Best of Breed under Mr Luis Aizcorbe.
April 3 –

Cdn Am Ch Dawin Playing With Fire
(Cdn Am GrCh Dawin Wildrose Raisin' The Stakes X Cdn Am GrCh Dawin Spitfire)
"Matches" wins back to back Specialty Best in Shows!!!
Heart of America Combined Specialties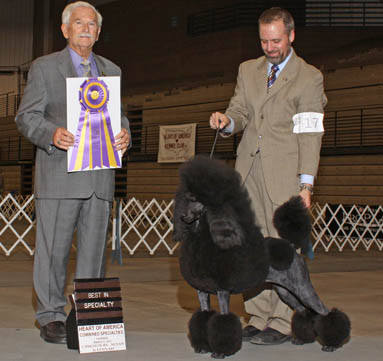 "Matches" winning BISS under judge Mr Norm Patton
Heart of America Combined Specialties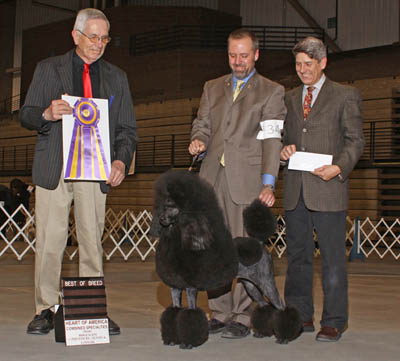 "Matches" winning Best in Specialty Show under judge Mr Johnny Shoemaker
Show Results 2014